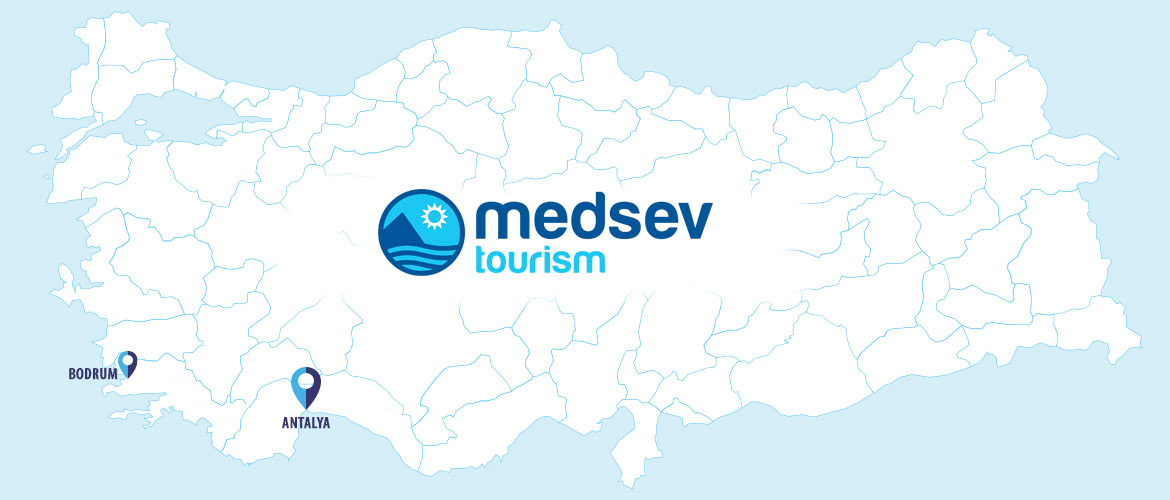 About Us
Medsev founded in 2001 in Antalya as a destination management company specialized in Turkey, offers land arrangements all along the coastline, from Alanya to Bodrum, with its main office in Antalya and branch office in Bodrum.
Attention to detail, commitment to excellence, complete understanding of clients' needs, transparency, efficiency and confidentiality form the basis of medsev's corporate values.
medsev combines a great variety of services (Accomodation, Transportation, Excursions, Incentive & Group Organisations, Blue Cruises, Anatolian Round Trips, Golf) for its international partners operating mainly in Europe.
In order to work as a team with its partners, medsev relies on dynamic and skilled staff as well as committed management, all experienceD to serve clients ranging from package tour visitors to high-end FIT travelers as well as meeting and incentive group members.